Hydraulic Press for Sheet Metal

Hydraulic Deep Draw Press Single Action Hydraulic Press Double Action Hydraulic Press Hydraulic Forming Press Triple Action Hydraulic Press Hydraulic Cutting Press C-Frame Hydraulic Press Hydraulic Press for Induction

Hydraulic Press for Molding

Hydraulic Press for Special Purpose
Home
»
Hydraulic Press for Sheet Metal
» Hydraulic Press for Induction
Hydraulic Press for Induction
The Hydraulic Press for Induction is manufactured at our end in conformation with advanced technological standards. These presses are used for molding hardware, mold copying and many more applications. The machine is used for pressing sliced stainless steel on to the induction cooker.

It comprises of fast supercharge cylinder, independent cooling system with main cylinder and can be safe and convenient to operated. The machine is operated on two modes, manual mode and semi auto control mode.

Working - Semi auto control mode: The machine while working on semi auto control mode can finish the full work circulation including fast up, pressing, auto-return and stop return. Equipped with cooling systems with having independent filters and electricity protection equipment, the machine is highly product efficient while working and consumes less energy.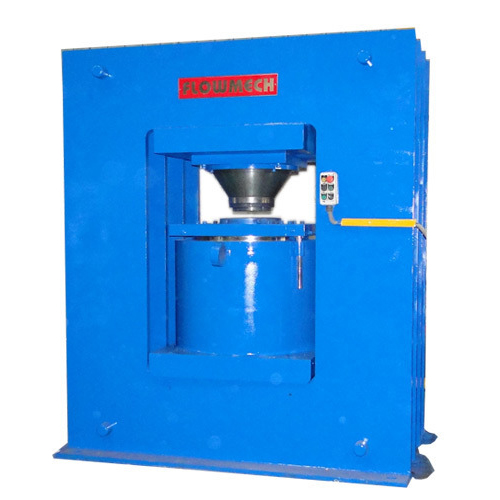 Hydraulic Press for Induction

| | | | | | | |
| --- | --- | --- | --- | --- | --- | --- |
| DESCRIPTION CAPACITY | UNIT Ton | HYDRAULIC FSA-700 700 | INDUCTION FSA-1000 1000 | PRESS FSA-1500 1500 | FSA-2000 2000 | FSA-250 2500 |
| MAX. STROKE OF BED | mm | 200/50 | 150/50 | 250/50 | 250/50 | 200/50 |
| MAX. OPEN HEIGHT | mm | 500/200 | 360/100 | 560/200 | 600/200 | 480/100 |
| BED AREA (LR X FB) | mm | 820 x 820 | 860 x 860 | 920 x 920 | 1060 x 1060 | 1400 x 1400 |
| BED UP SPEED | mm/s | 80 | 110 | 80 | 80 | 80 |
| MOTOR OUTPUT | Kw | 15 | 22 | 37+3 | 37+3 | 45+3 |
| OVERALL SIZE (L-R) | mm | 1650 | 1660 | 1700 | 2190 | 2950 |
| OVERALL SIZE (F-B) | mm | 1585 | 1700 | 2050 | 2465 | 2375 |
| OVERALL SIZE (H) | mm | 2400 | 2365 | 2945 | 3410 | 3650 |
| NOMINAL WORKING PRESSURE | Bar | 250 | 250 | 390 | 400 | 400 |