We offer a range of lab testing machines and Lab Testing Machines that are designed to meet the customer's need for a compact and high efficiency material life tester. Our Hydraulic testing machines operate very easily meeting the requirement to be ultra quiet for test lab use, delivering accurate results. We also incorporate the customer supplied electronic logic circuitry and motor starter into the assembly.
<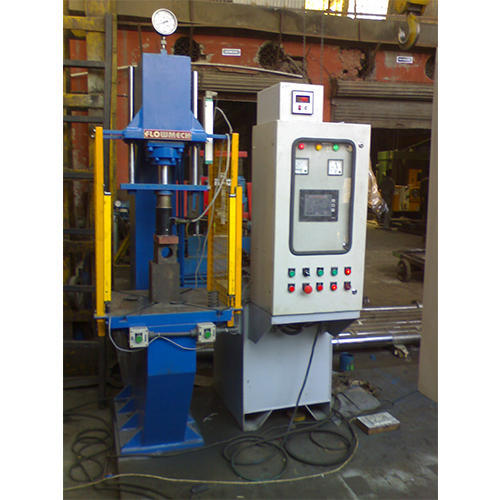 Lab Testing Machine

Note
The Press Can Be Supplied With
A) Die Cushion / Ejection.
B) With Pressure Transmitter For Precise Pressure Sensing.
C) With Load Cell & L.V.D.T For Precise Load & Stroke Control Sensing.
D) With Digital Temperature Controller For Precise Temprature Control.